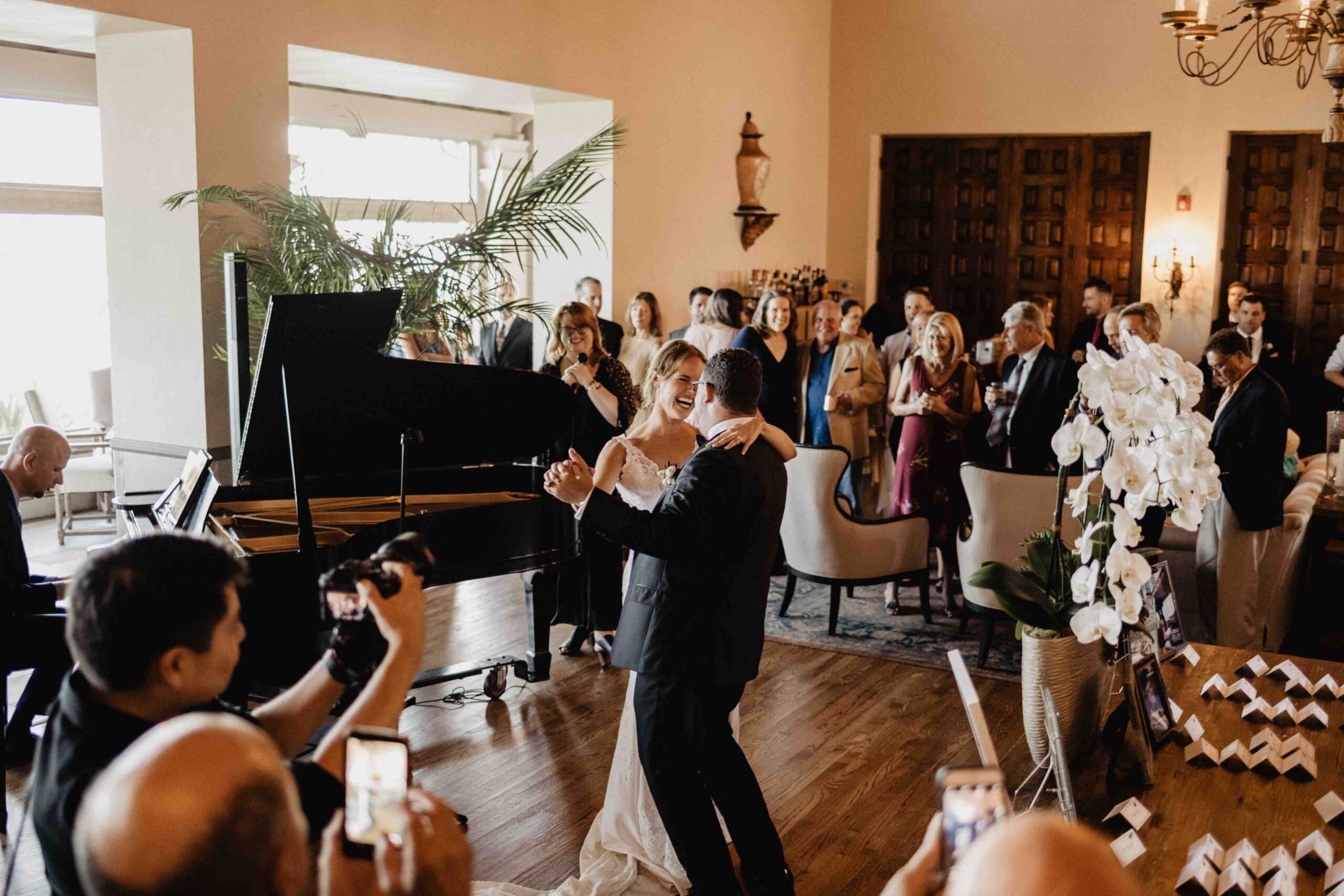 When planning a wedding, most people hope to incorporate exceptional touches that will set their special day apart. Your wedding deserves the perfect music throughout, including creating an ambient backdrop while guests are being seated, stirring emotions of the bride's walk down the aisle, celebrating the joyful connection during cocktail hour, and setting a romantic stage for the first dance.
I have decades of experience playing piano professionally and weddings make up a large portion of my annual events. On average, I perform for around 20 weddings each year. I have worked directly with high-profile clients as well as the most respected wedding planners and event professionals. I am on the preferred vendor list of many of LA's top wedding venues that have a piano. The wedding planners I have worked with repeatedly refer me to their clients year after year. I've even performed for a top wedding planner's own wedding. In 2011, I appeared as the featured pianist for a wedding ceremony on David Tutera's My Fair Wedding TV show.
My wife and business partner, Kim, is instrumental in managing all of the details and logistics so that I can focus on practicing and performing. Kim and I pride ourselves in providing top level service to our clients. I bring my lifetime of experience as a professional musician and Kim brings her business acumen and attention to detail to every client we work with. When you entrust us with your wedding music, you can relax knowing you will have top notch music and our professional expertise guiding your day.
I can provide music for your wedding:
Ceremony
Cocktail hour
Reception
Rehearsal dinner
Post-wedding brunch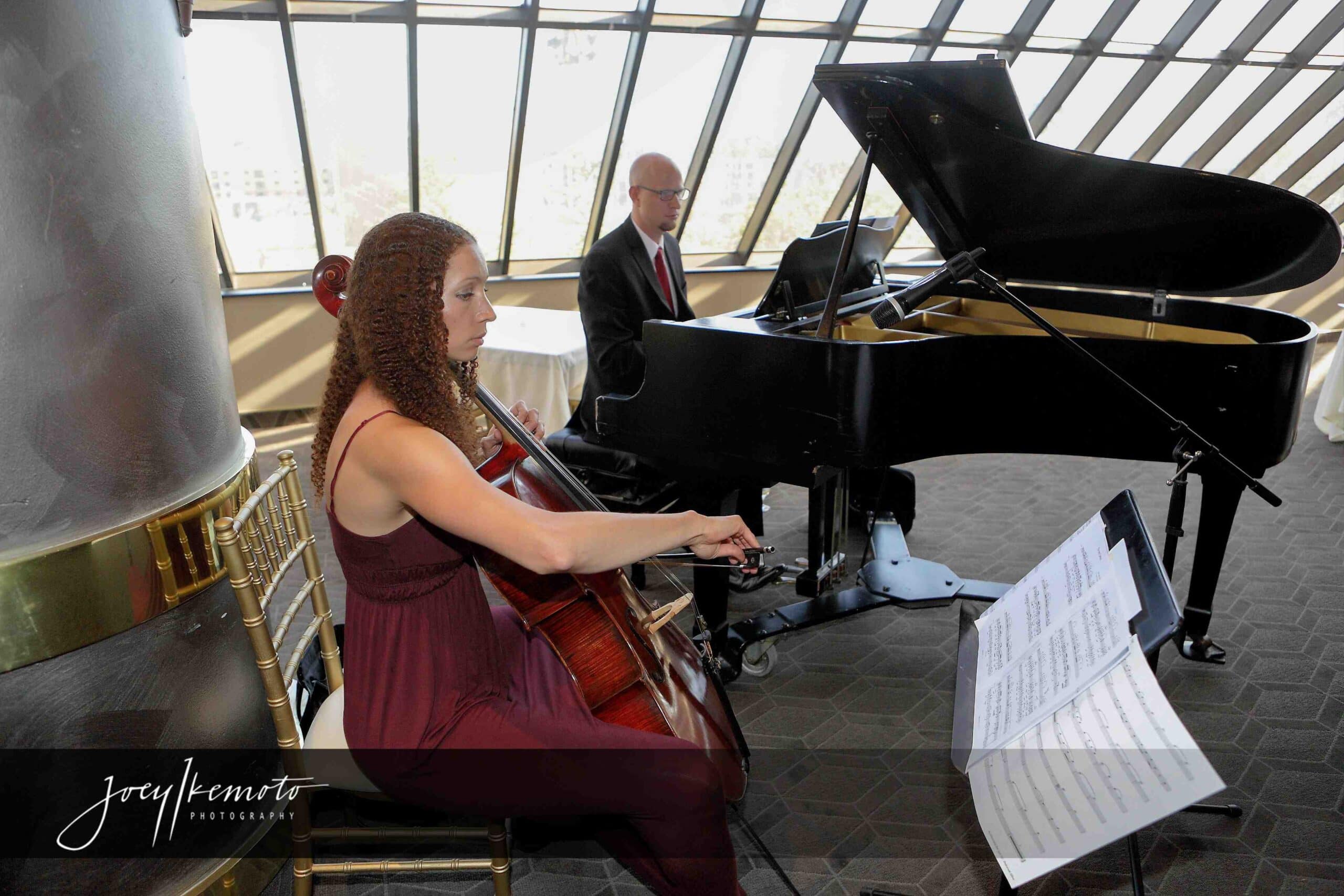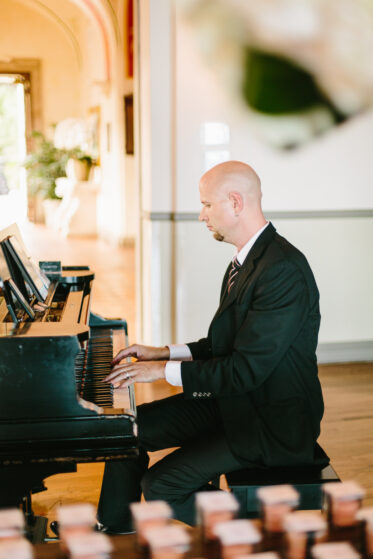 I can play solo piano or assemble an ensemble (violin or cello are the most popular choices). Do you have a friend or family member that wants to sing a special song? I will help them shine with my live piano accompaniment. I have often accompanied a friend of the couple for a special song or two for the ceremony, concluding cocktail hour, grand entrance or wedding first dance.

If your venue has a piano on site, that is great. If not, please let us know and we can accommodate your equipment needs. We can provide:
Keyboard
PA system
Microphones
Microphone stands
Referrals for piano tuning
Referrals for piano rental and delivery
In addition to my already extensive repertoire, I am happy to learn new songs for your special day. I can also incorporate some of my original music, which is well suited for weddings and adds a unique flair.

I carry a $1,000,000 commercial liability insurance policy which is required at most wedding venues.

We support marriage equality and welcome the opportunity to provide entertainment for same-sex, multiracial, or multicultural unions.

Request a quote and you'll find we are prompt, professional and easy to work with.
" I cannot express how deeply appreciative my husband and I are to have booked Jeremy Weinglass to play our favorite songs on piano for our wedding. It was truly remarkable! With extreme excellence and professionalism, Jeremy played our meticulously selected song list. He even took the time to learn songs that he did not have sheet music for. WOW! The man is a musical mastermind. My husband and I are blown away by the unique and beautiful ceremony we had due mostly to Jeremy's masterful piano playing. Additionally, Jeremy's wife and manager, Kim, was an absolute dream to connect with. She was totally available to discuss our ideas and was 100% responsive to all our messages made at all hours of the day. We are so grateful to have come across Jeremy's profile online and we will definitely be attending his virtual and in-person concerts in the future to reminisce about our memorable wedding day. We cannot recommend this power couple enough! Thank you so much, Jeremy and Kim! "